In this article, we'll show you how to personalize your Asana experience by setting up your preferences. You'll learn how to customize your profile, manage notifications in your inbox, and make the most of your My tasks.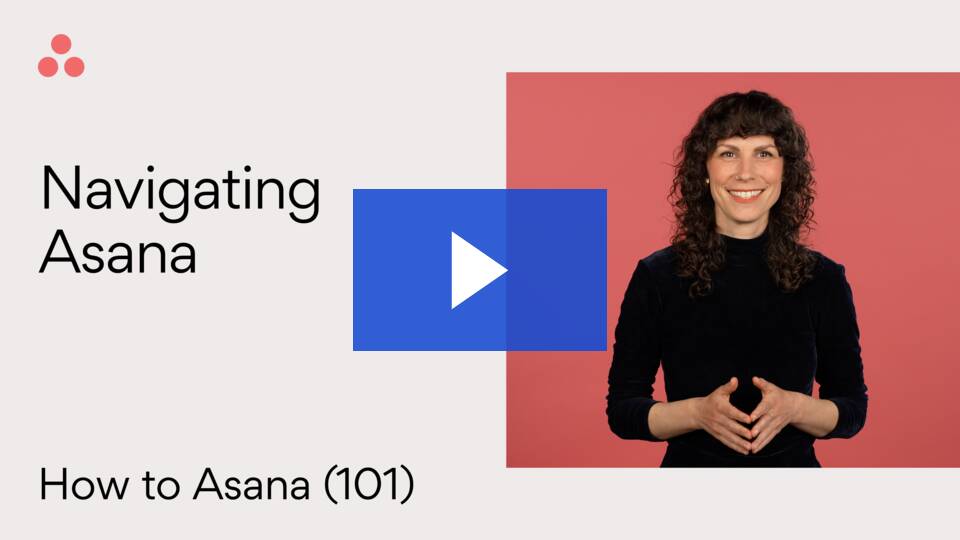 Setting up your Asana preferences
My settings
My Settings allows you to customize your account information and control your preferences.
Before you begin using Asana, it is important you complete your profile information, including your full name, job title, and an "about me" section for your colleagues to read. In this section, you can include your working hours and preferred contact methods.
Read more on how to set up your profile here.
Notifications
Notifications keep you informed about relevant activities, changes, and interactions related to the work you're following in Asana, ensuring you are aware of important updates and can take appropriate actions. You can receive notifications through your Asana Inbox, email, or browser.
Your inbox in Asana shows updates on projects that you are a member of and tasks that you collaborate on or are assigned to. As you complete and take action on your tasks, Asana Inbox notifications are automatically generated.
If you have chosen to receive email notifications, there are four types you can receive: Daily summaries, Activity updates, Mentions only, and Weekly reports (only available to Asana Business and Enterprise customers).
With browser notifications, you can receive notifications on task updates and @mentions, even if you don't have an Asana tab open.
Learn how to set up your notifications here.
Inbox
Your inbox acts as a news feed that filters updates related to your work. It displays relevant updates on projects you're a part of, tasks you're collaborating on, or newly assigned tasks. You can easily respond to these updates from your inbox and quickly navigate to your work.
The most recent notifications will be at the top, and you can always filter your notifications to see what's most important to you.
Here you can find useful tips on how to check and manage your inbox.
My tasks
My tasks consolidate and centralize your to-do list, allowing you to prioritize tasks effectively. My Tasks acts as the reliable and definitive source containing all the tasks assigned specifically to you, providing a clear overview of the work that needs to be accomplished.
Learn more about how to maximize your productivity with My tasks.
Creating tasks
Tasks are the building blocks of Asana, and they will help you clarify who is responsible for what and by when in your projects.
Discover ways to create tasks and learn some best practices for task creation in this Help Center article.
Creating projects
Projects in Asana serve as a way to organize and store tasks related to a specific goal or initiative. They allow you to consolidate all the necessary information in one place.
Types of projects
You can plan and manage almost any project or process in Asana, but here are the most common examples:
For event planning, a project can help track essential tasks leading up to the event, such as booking a venue, setting a date, sending invitations, and deciding on food and catering options.
Learn more about how to create projects with our Understanding projects article.
How Asana's organized
Projects and tasks are the most fundamental building blocks of Asana.
More resources on how to use Asana
Looking for a better way to manage your work? Get started with a free 30 day Asana Business trial.
Try for free