Use the Asana for Gmail add-on to turn emails into tasks, assign responsibility, set due dates, and sync to projects. This add-on must be downloaded from the Gmail Add-on marketplace and works with the Gmail app on Android and iOS.
You'll also be able to select which, if any, of the email attachments you want to add to the task in Asana.
If you are the admin for your domain, you can install the add-on for your entire organization. Please note that it can take up to 7 days for the add-on to show up with admin install.
Additionally, admins are now required by Google to enter the OAuth2-client-id to safelist the app. Asana's OAuth2-client-id is the following: 923474483785-sqf6uk8vq1rqe853il0g2h4m98ji2fq6.apps.googleusercontent.com.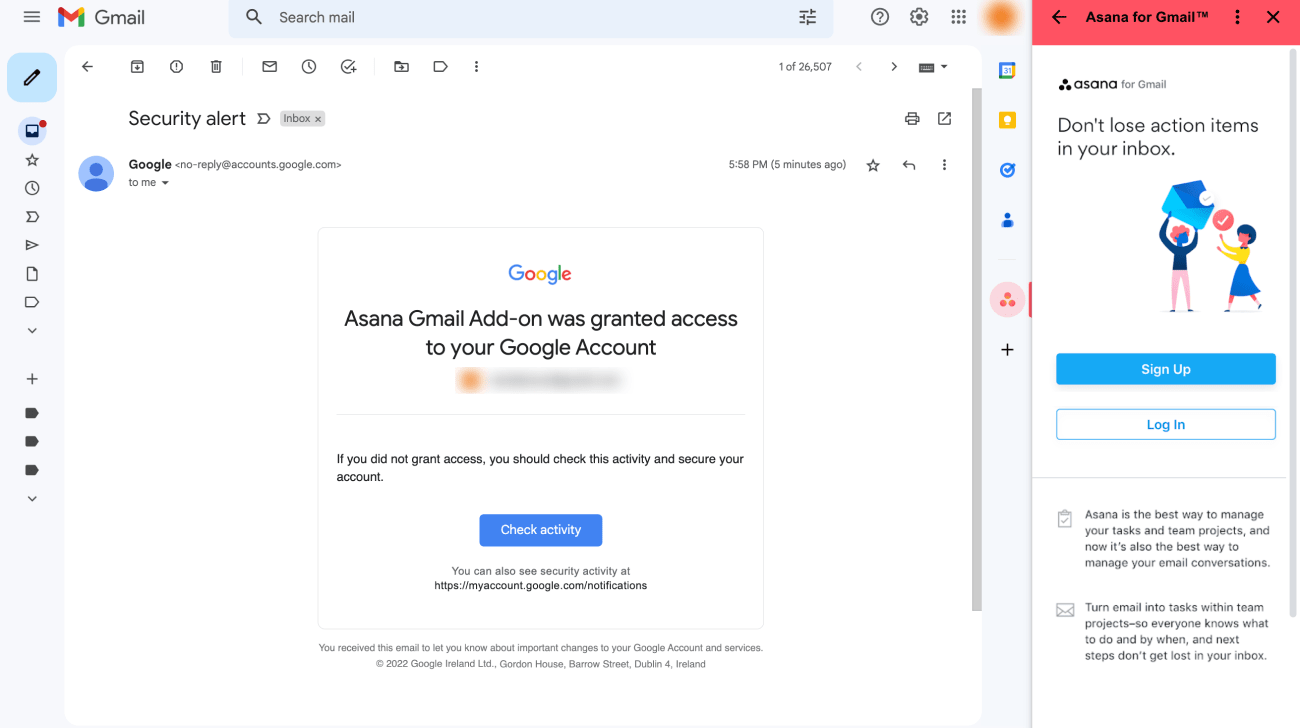 Open an email and click the Asana logo in side panel. Sign in using your Asana account details.
If the add-on was just installed, it might not show up right away. If this happens, try refreshing the page, logging out and then in, and/or opening several email messages. Google add-ons can sometimes take a few seconds to load.

After logging in, you will see the option to create a new task and search for a task from within your email.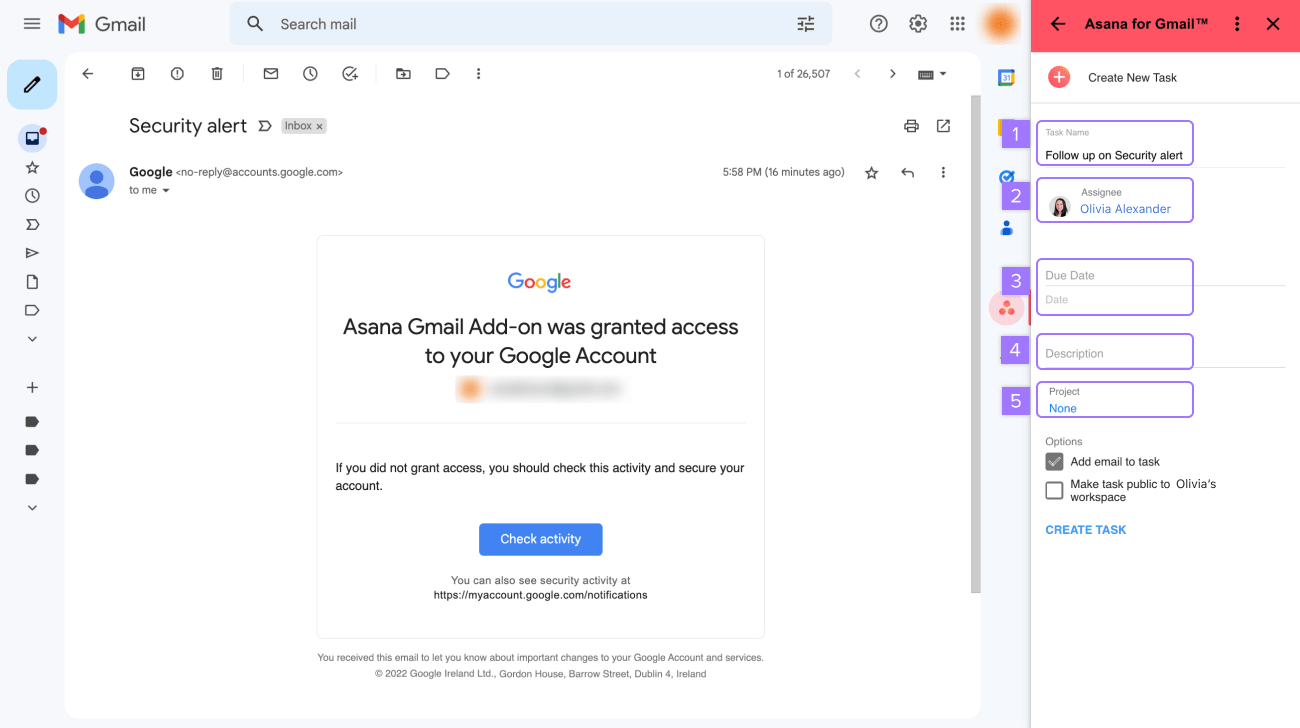 When creating a task, you can:
Change the task's name
Add an assignee
Set a due date
Add a task description
Add the task to a project
Looking for a better way to manage your work? Get started with a free 30 day Asana trial. Try for free