Proofing is available for all Asana Business and Enterprise customers.
Proofing lets stakeholders leave specific, actionable feedback on images so your team knows what needs to be done to complete their work. The ability to automatically create subtasks from annotations will make the process of giving and receiving feedback smoother and less frustrating and ultimately drive clarity about what changes need to be made.
Learn how to streamline feedback cycles with proofing in our Building cross functional workflows virtual training. Register now.
Create a proofing task
You can comment on images and track next steps in subtasks to leave actionable feedback for your team and move work forward.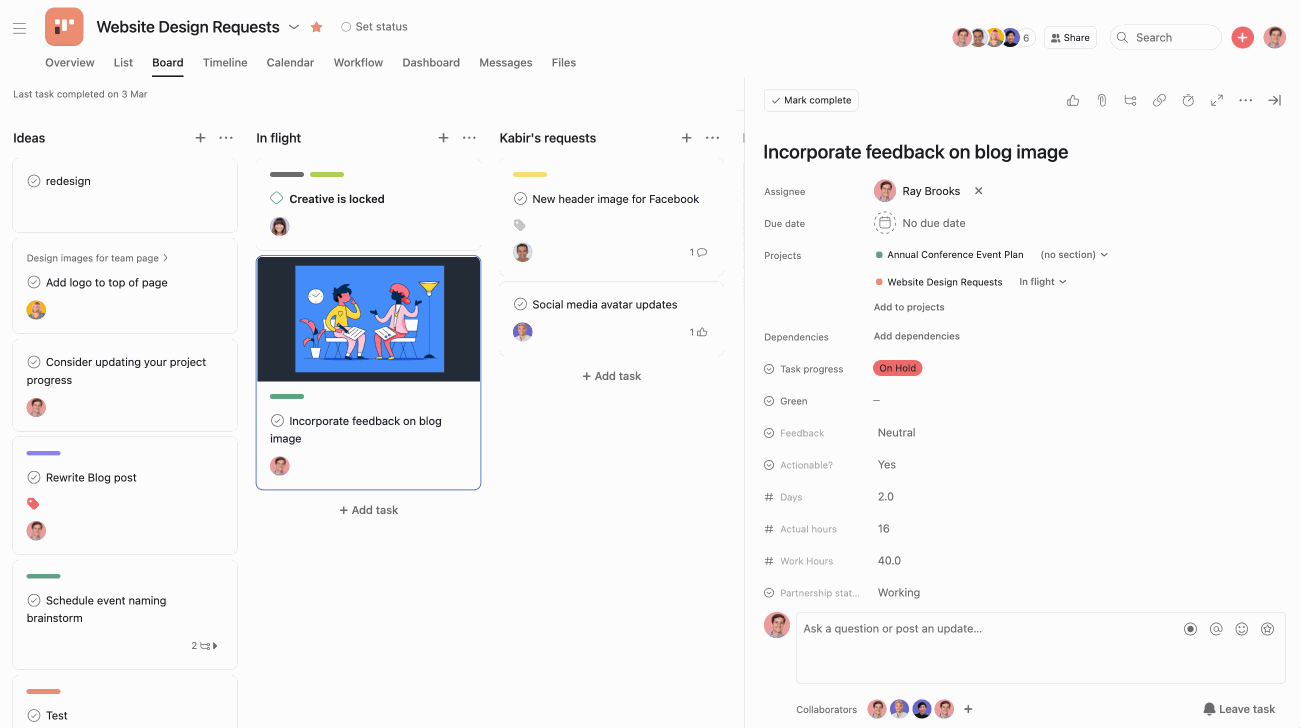 To add feedback:
Click the image attached in the task
Click Add Feedback on the top-right
Click the area on the image where you wish to leave feedback
A subtask with the feedback will be created
From the subtask, you can rename the subtask, add an assignee, asign a due date, and add a description for more detailed feedback.
You can use proofing for PDF, PNG, JPG, GIF, and BMP files.
View actionable feedback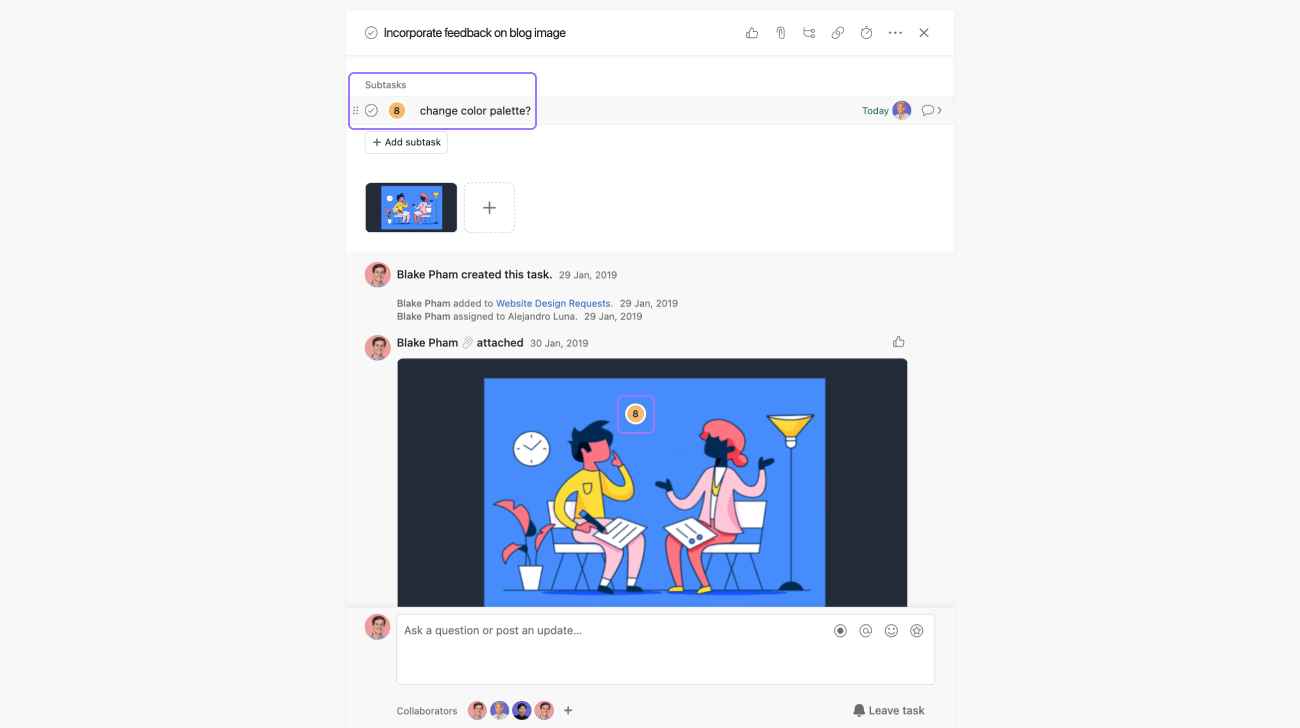 When you return to the parent task, you'll see any annotations listed as actionable subtasks and in the attached image.
PDF Proofing
You can also use proofing on PDF files. Your feedback will be marked as actionable subtasks.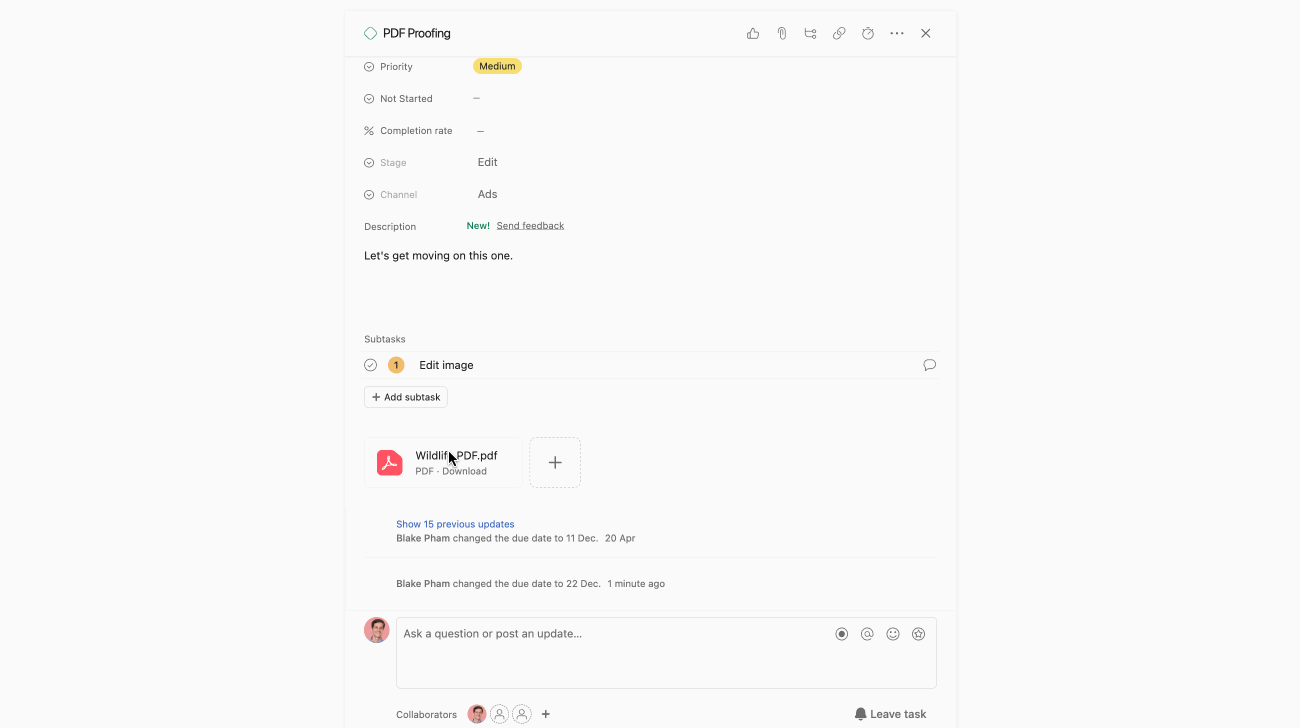 PDF Proofing is also available on IOS and Android.
Proofing on mobile
Proofing is also available on the iOS & Android mobile apps for all Asana Business and Enterprise customers.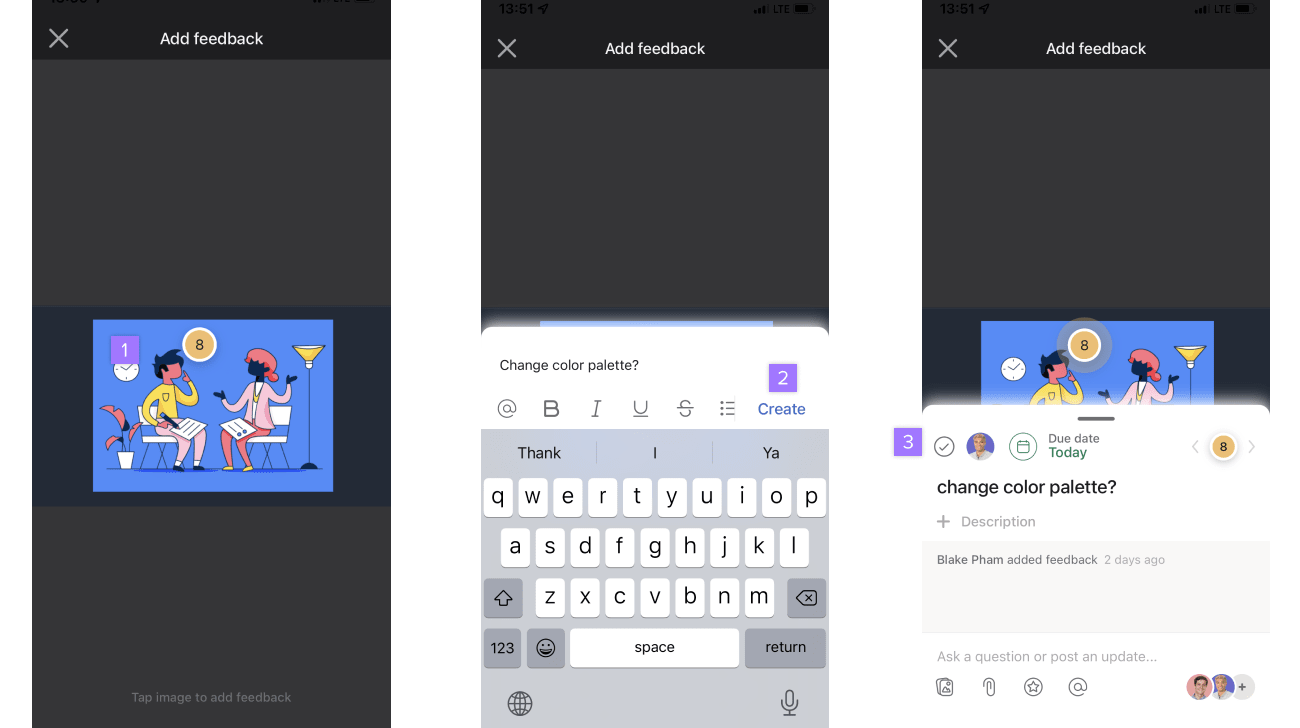 When you access an attached image in a task:
Tap the area on the image where you wish to leave feedback
Write your feedback and tap Create
Navigate to the subtask to add additional information
Start giving and receiving actionable feedback in one place. Get started with a free 30 day Asana Business trial. Try for free