What's on your calendar for today? This week? This month? With Asana, you can see tasks and projects on a calendar to help you manage your time, workload, and deadlines.
Like what you see? Get started with a free 30 day Asana trial today. Try for free

See your calendar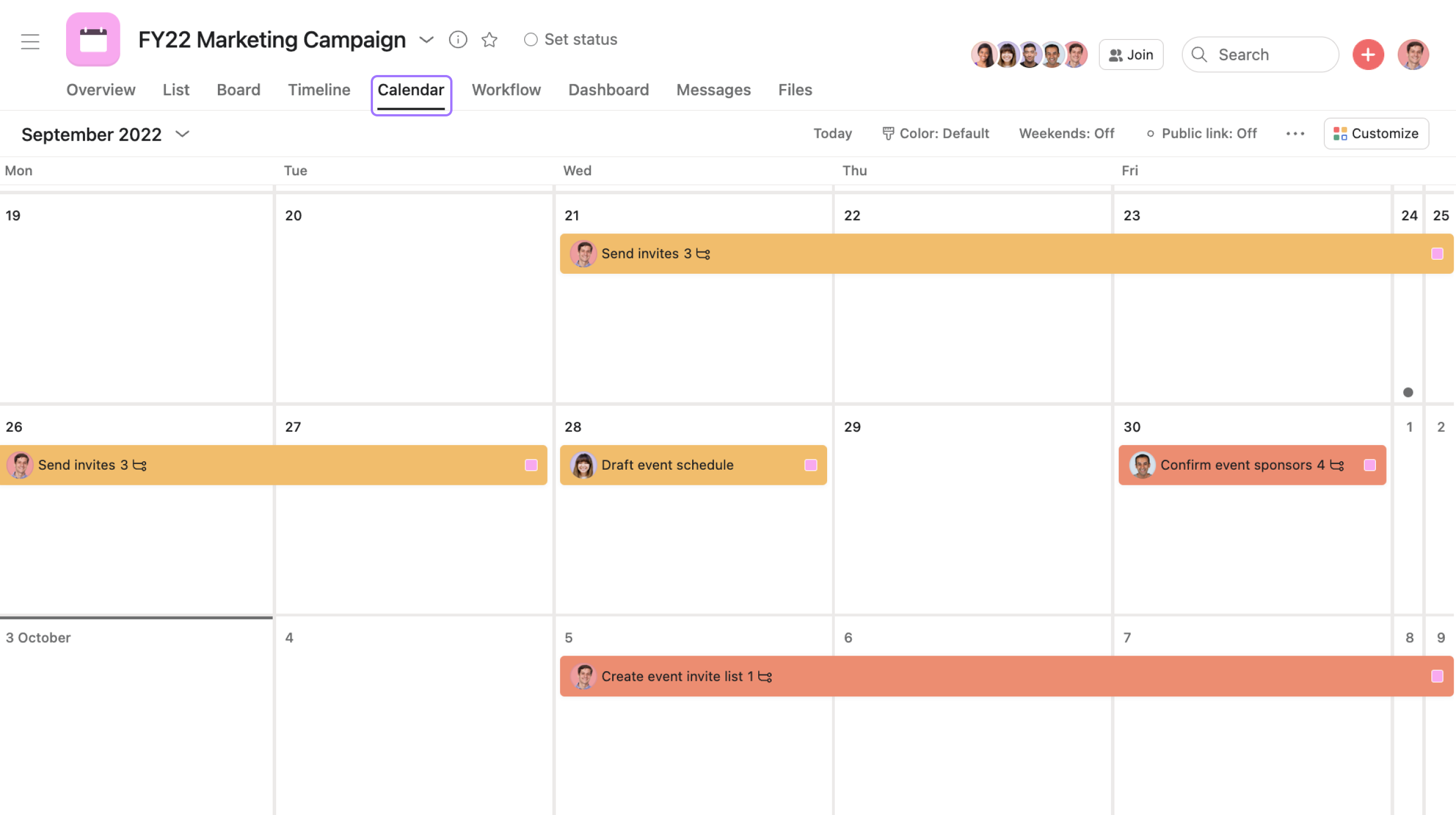 There are a few different calendar views in Asana. You can see your personal task list and projects on a calendar. Next time a teammate asks if you have the bandwidth, double check your calendar in My Tasks. Calendar is also visible in our mobile app, so you can quickly review or reschedule work when you're away from your desk.


For planning projects on a deadline, try timeline instead. It will help you manage dependencies, have a solid schedule before you start, and keep your team on track as work changes.

Tips for Calendar View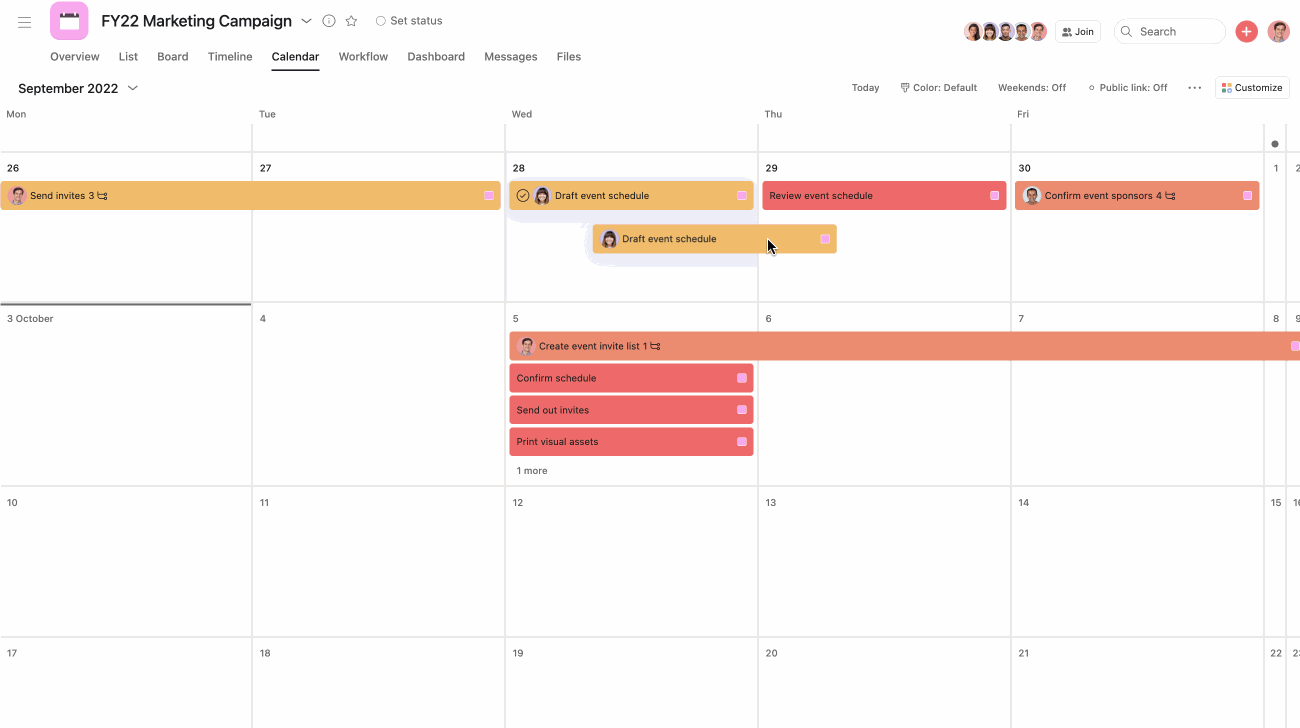 If a particular day looks crowded, you can move due dates by dragging and dropping the tasks to a new date.
If you prefer to see all your tasks in calendar view, set it as your default view in My tasks or a project.
Create new tasks by double clicking on the due date you want. Or mark tasks complete by hovering over them on their due date and clicking on the check mark that appears.
Use calendar view for projects like editorial calendars to easily see where you have content gaps or events and sprint planning projects to make sure deadlines are reasonably spaced out.
Use calendar filtering to sort by custom fields in any project to spot top priorities quickly, content types, approval status (or whatever you have custom fields for).
Use start and due dates for tasks to see the time you'll be working on them. Knowing when to start is just as important as when to finish.
Head to the Display tab of My Settings... to change the day of the week your calendar starts on.

When to use Calendar vs. Timeline
Timeline and calendar view give you different insights and should be used for different purposes. They're both project views, so you can always toggle between them, but here's what to consider:

| Consider | View timeline if... | View calendar if… |
| --- | --- | --- |
| Deadline | Your project has an end date | Your project is ongoing |
| Workflow | Your project has dependencies and work happens in a certain order | Tasks are more independent of each other |
| Schedule | You want to create a project's schedule and see progress towards it | You want to get a glimpse of work happening this week or month |
| Audience | You want to share the plan with executives, other teams, stakeholders on the project | You're looking at your own schedule in My tasks, or your team's overall schedule |
Like what you see? Get started with a free 30 day Asana trial today. Try for free

Follow along with How to Asana
See Asana calendar in action and learn more by following along with How to Asana.